YOUR SERVING PARTNER
Let's find the refrigeration equipment and store furniture solutions that are just right for you
We serve in all refrigeration solutions
We serve our customers with a wide range of refrigeration equipment. We stock more than 50 refrigeration equipment models favored by chains, for which the delivery time is only 2 working days. We update our range by listening to our customers' needs and looking for long-lasting and energy-efficient refrigeration solutions for many uses.
Professional refrigeration solutions for shops, restaurants and confectioneries.
Suomen myymäläkaluste Oy
Yritystie 12, 40320 Jyväskylä
Open Mon-Fri 8 am-4pm
8.35 CENT/ CALL + 16.69 CENT/ MIN
Download a product brochure or compile a brochure of your own choice
Tell us how we can serve you
Leave a message and our experts will contact you.
ENERGETIC TEAM AT YOUR SERVICE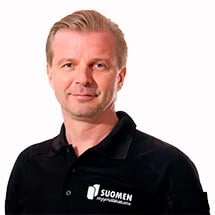 TEEMU LAHTINEN
CEO, sales
The leader of our orchestra, who finds equipment solutions according to the customer's needs. Specializes in designing new and transformation sites for stores as well as project sales with services.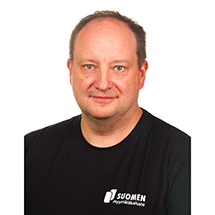 Consumer goods trade expert with experience in the world of restaurants and catering. Responsible for the sales and development of our company, also participating in project planning. Pillar of corporate management.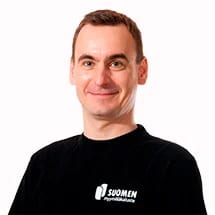 JUHA HELLMAN
Production Manager, Sales
An expert in our range of refrigeration equipment. Serves customer-oriented and finds suitable refrigeration equipment models for the customer. Responsible for the smoothness of our production.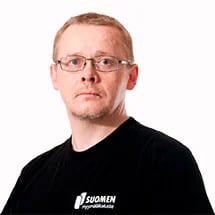 JOUNI HILTUNEN
Maintenance and refrigeration technology
Specialist in self-powered refrigeration equipment. Responsible for testing refrigeration equipment and temperature monitoring before delivery. Over the years, the technical knowledge of our range of refrigeration equipment has grown to the highest level.
JANNE HOKKANEN
Electrotechnical expert
A service team with a service-minded and versatile problem-solving ability. An electrotechnical expert specializing in pick-up box technology. Wireless Temperature Monitoring System Expert.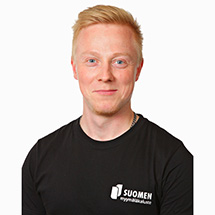 As a special area of responsibility, our company's logistics-related matters, both for incoming and outgoing goods. Keeps the products in our warehouse with their balance information in a neat order with a happy attitude.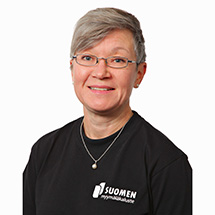 NINA PAKKANEN
Customer service and back office functions
A multi-skilled clerical expert who has a finger in sales, marketing and financial management. Finds out answers to customer questions and assists business management.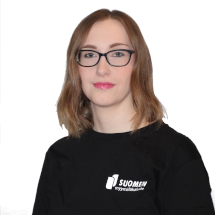 SOFIA LAHTINEN
Marketing Assistant
Versatile communication and marketing tasks on the desktop. Takes care of the implementation and development of the company's marketing communications together with the company's management and assists in the day-to-day running of the office.